The truth about volunteering is that not all volunteer hours are created equal…
In the middle of my junior year (right around mid-February when time seems to move at turtle pace), invitations to the National Honor Society were handed out to about a third of my grade. We were given three weeks to compile our application which consisted of teacher recommendations, gpa requirements, leadership/extracurricular requirements, and 20 hours of community service.  Naturally, that elusive component of the application sent everyone, including myself, into a volunteering frenzy. 
Volunteering is fundamentally about serving the community, but how to serve looks different for everyone. Like many other aspects of life, volunteering is the most fulfilling when you utilize your strengths to serve something you are extremely passionate about. 
I noticed that friends who viewed the community service requirements as a way to dive deeper into their interests had much better experiences than those who just filled hours to look "good" on college applications. For example, an aspiring doctor friend of mine volunteered her time at a local rehab center. Although she didn't get to do much hands-on work, she realized her calling in Speech Pathology when assisting with patient therapy. Another friend who loved to read and write volunteered at our local library and read quite a few books in her free time. Both of them loved their experiences because they found an opportunity to grow in their passions.
(Volunteering at a local library. Source: https://lancasterpubliclibrary.org/volunteer/)
College admissions counselor, Jessica Scott, advises students to "get involved with something that feels organic to you. Colleges look for students who are genuinely engaging in the community in substantial and real ways. Do something that make sense to you, something that feels authentic." 
Maybe working at a soup kitchen doesn't feel right to you, but you really connect with teaching little kids. Then do that instead! Don't feel obligated to volunteer your time at traditional service opportunities because service can truly happen anywhere. If you don't have the financial means to volunteer many hours of your time, working to support your family can very well be considered a means of service.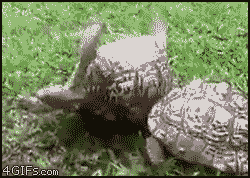 Service can happen anywhere!
I wish I had realized earlier that there are so many ways to volunteer. In my early years of high school, I thought that the only opportunities available were walking dogs at the SPCA or serving food at the Salvation Army (both great options, by the way, just not for me). And it wasn't until later that I realized there were opportunities hiding in plain sight, if I had just looked for them. Currently, I ended up volunteering at the National Constitution Center as a visitor guide because I love geeking out on history! 
My friend and I at National Honor Society Induction. We made it!
These days, I feel like colleges are always talking about passion and volunteering is another great way to showcase those skill sets and passions. Rule of thumb is it's better to show many hours of depth in one area than spread yourself thin at generic volunteer gigs. But that's not to say you shouldn't take every opportunity you can to help out the community!
Hi there! My name is Sarah and I'm excited to be a student editor on ChannelCCR! As I head full-throttle into college admissions season as a rising high school senior, I'm looking forward to documenting my whims  in a series of "Truth" articles and getting my college admissions answered in a series of Q + A articles with the fabulous Editor Jessica Scott.
You can reach me at sarah.guan01@gmail.com
Please reload
Our Recent Posts