In my last two weeks before school starts, I've been crunching down on summer work and college apps (For some reason, my irrational brain ALWAYS thinks I have more time than normal to get work done and it is NEVER right). Working a couple hours a day on my college application has been really stressful, to say the least. One of the hardest parts about college apps isn't even applying though, it's trying to figure out which schools to apply to.
"How many schools is too much?" is the question I've been asking myself a lot lately. People always talk about finding schools that are the right "fit", but if you're anything like me, then you've fallen in love with many schools already! I'd be dying to go to any of the schools I researched if given the opportunity. Hence, my dilemma. Because although I'd love to attend all these schools that I've visited, I know with marching band, work, and school in the fall, I can't realistically put in the time (or money) to work on that many applications and make them good.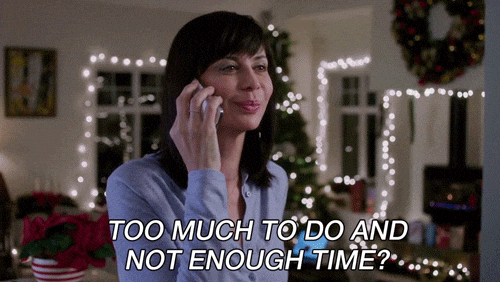 The general rule of thumb from top college admissions sites (i.e. USNews, PrepScholar, Harvard Admissions, etc.) is that you should apply to about 4-8 colleges. I'm sure you've already heard the spiel about finding 2-3- safety, target, and reach schools. This seems to be sound advice for most students - the best way to maximize time and guarantee acceptance to at least one school - however, there are some exceptions to this rule.
If you're someone with certain requirements for a school (such as a specific religious college or NCAA program), then you might only apply to 2-4 schools. Likewise, if you know you're likely to get into a school of less selectivity, then a slightly less number of schools might work for you. Or maybe, you'll only apply to two schools if you are one of those lucky ducks who gets accepted early.
On the opposite end of the spectrum, if you are a high-achieving student looking to attend a highly selective school, then applying to 10-15 schools wouldn't hurt (after considering your financial and schedule flexibility). Statistically speaking, you'll be likelier to attend one of your reach schools if you submit more applications (Forbes). When your "target" schools feel more like unpredictable reaches, then it makes sense to apply to more schools. You'll just have to spend your time wisely and mentally prepare for lots of rejection letters.
The college process looks different for everyone - one of the greatest things about this journey is that it is so personalized to you! So at the end of the day, no college blog or my advice should be telling you how many schools to apply to. The real answer is this: apply to the number of schools that makes you the most comfortable. Application season is super stressful and as we get farther into the school year, it'll only get harder, so if you'd stress a little less by applying to more schools, then go for it! Like a lot of things in the college admissions process, numbers don't mean much, but your happiness certainly does.
Hi! I'm Sarah, a current high school senior in Pennsylvania and a ChannelCCR student editor. Feel free to share your thoughts or ask any questions by emailing sarah.guan01@gmail.com. I'd love to hear from you!
Please reload
Our Recent Posts